Canon PGI-5 & CLI-8 chip resetter
Reset Canon cartridge ink levels
Want to refill Canon PGI-5 & CLI-8 ink tanks/cartridges?
You will need to reset the cartridge chips as well - to make your printer recognize the cartridges as full and continue to print.
To reset Canon PGI-5 or CLI-8 ink level chip:
1) Remove empty ink cartridge from printer
2) Remove resetter adapter for wider (PGI-5) cartridges or leave (blue in pic) adapter for narrower (CLI-8) cartridges: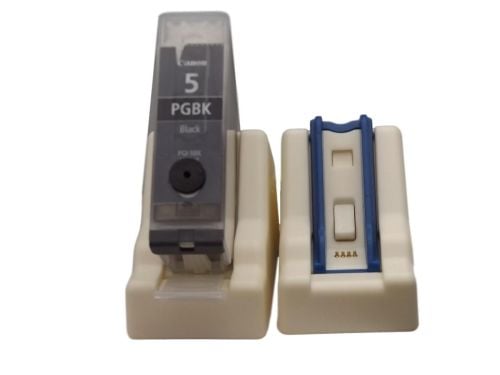 3) Insert cartridge in resetter - chip facing down
4) Firmly press cartridge against resetter to activate switch
5) Hold in position for few seconds.- cartridge LED should flash or glow
Tip: If the LED doesn't come on, reposition cartridge and try pressing little harder.
6) When cartridge LED glows or flashes again - reset is complete
7) Refill cartridge and install back in printer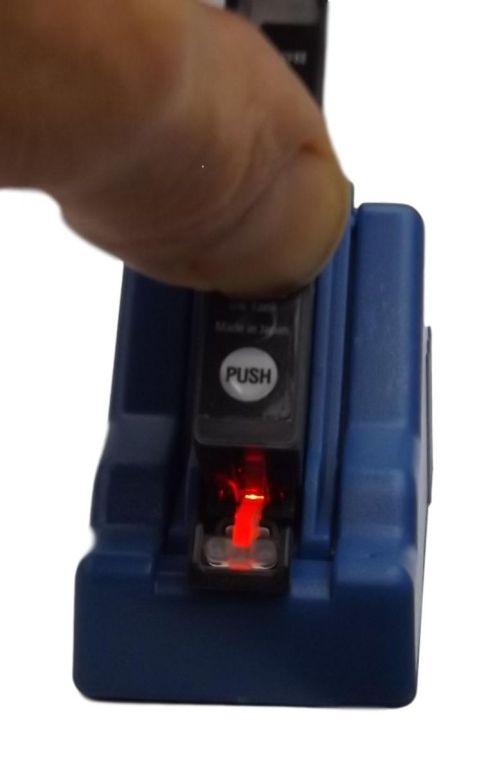 Find illustrated chip reset instructions here.
Resets genuine, refillable & most compatible:
Canon PGI5 & CLI8 BK,C,M,Y, Pc,Pm, Green, Red ink tanks
As used in these printers:
Canon Pixma IP3300, IP3500, IP4200, IP4300, IP4500, IP5200, IP5200R, IP5300, IP6600D, IP6700D, IX4000, IX5000, MP500, MP510, MP520, MP530, MP600, MP600R, MP610, MP800, MP800R, MP810, MP830, MP960, MP970, MX700, MX850, PRO 9000.
Reset times limit:
Unlimited
Power source:
Batteries - included & replaceable.
(CR58)
Be The First To Review This Product!
Help other Inkbank users shop smarter by writing reviews for products you have purchased.