Economical office printers
Date Posted:21 June 2019

Buying a new office printer is not something you should rush in to ... if you want to end up with a good one.
All the makes and models in the office printer category - with different options, features, specifications, print technologies etc can make it really tricky to pick the best printer for your business.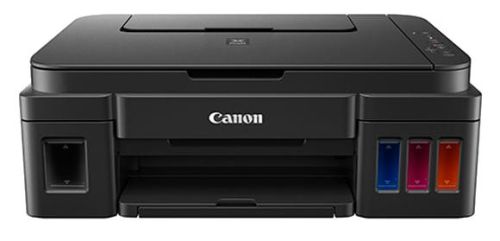 And let's not forget ink and toner! Office printers can't exist without them and busy offices tend to use lots.
Depending on the printer make and model you buy, it's operating (printing) costs can range from very reasonable to super expensive, so it's pretty important to do some checking - before parting with your 'printer cash'.


Some printers only accept new (genuine) ink or toner, others may need minor modifications or firmware tweaks to tolerate remanufactured and refilled ink cartridges, while certain printers are more accepting of ink system mods like CISS (continuous ink), refiling or re-using remanufactured ink or toner cartridges.
And obviously these would be the printers to aim for - if you want to take advantage of cheaper and/or eco-friendlier options.
But...how can you find out which printers are more (or less) economical? The printer companies don't offer up this information ... it's not in their interest. A cheaper to run printer equals less profit for the printer makers.
Need help..? No worries. Send us a brief description of what you expect from a printer, including...
what you print

how much you print (or plan to)

is printer for home or business

what paper types & sizes you use

features you want / need

how you connect to the printer

operating system(s) you use

what's most important to you:
(eg price, running costs, particular feature, eco impact etc)
...and get few printer tips from InkBank.
This is a free, no obligation service. Try it.
Already know what you're looking for in a printer? If it involves easy to use, premium multi-function office inkjet printer that is economical to print and eco-friendly as well...you're on the right page! Scroll down bit more.
I have couple of interesting office printers to show you that you'll never find at JB Hi-Fi, Officeworks or anywhere else...
------------------------------------------------------------------------------------
Canon Maxify MB CISS printers ...
Canon Maxify MB are great value, heavy duty office printers, ready to tackle any print, scan or copy job that needs doing.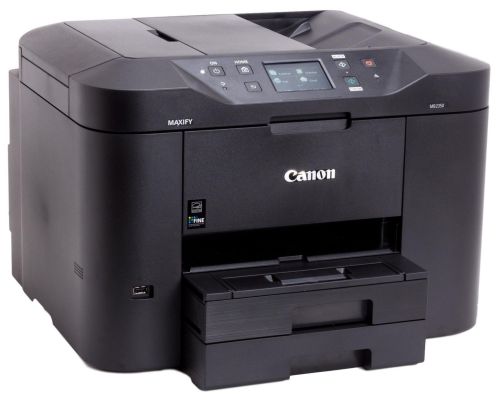 Maxify MB are fast, fully featured, general purpose multi function ink printers that will seriously enhance any office big or small.
Maxify are perfect for most businesses including real estate agents, printers, restaurants, shops, workshops, medical centres, schools, libraries, gyms, clubs and pretty much any other organization or work place looking for a more economical way to print.
With print speeds to 24ipm B&W and 15.5ipm colour and impressive ADF copy speeds (22ipm B&W and 11ipm colour), Maxify MB will get any job done FAST.
And there's much more to these printers than speed! Maxify features include:
Auto duplex (double sided) printing

80 sheet ADF with auto duplex

2 x 250 page paper trays

ID scan (scan both sides to 1 page)

Fully featured fax

Network (10/100 auto switchable)

Wifi, Bluetooth, Air print & USB

LCD touch screen

Advanced security settings

more

specs

in printer description


(scroll down)
Interested...?
Wait - there's even more...
Canon Maxify work brilliantly - setup with continuous ink supply system (CISS) from Inkbank. The CISS transforms what's already a great ink printer into one of the best and most economical office printers in existence.
Canon Maxify + Smart CISS =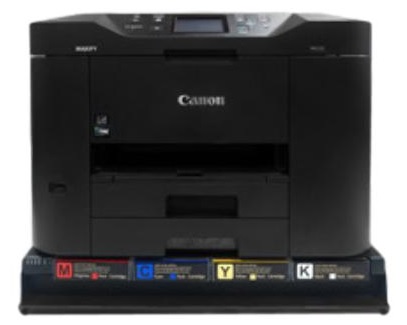 B&W or clr prints from 0.5c/page
OR
Canon Maxify + Eco CISS =

B&W or clr prints from 0.45c/page
Ok...what's a CISS?
To cut a long story short, CISS is a modification to the printer ink system that connects the ink cartridges to an external ink reservoir. The main benefit is that the ink cartridges never need replacing or refilling. They refill automatically during printing.
This results in much lower cost of printing and because there are no replacement cartridges required, more eco friendly printer as a bonus...

Some key benefits:
Cartridges

never

need replacing

Very easy to set up & use

Two Maxify CISS printer models

Up to 2L ink capacity

Premium quality inks

12 month replacement warranty




(extended warranty optional)

Economical & eco-friendly
Need more information? Contact us.
> B&W or colour prints from 0.45c/page <
Couple of Maxify models to pick from...
---
Comments (1)
Пост N26 : автополив hunter

11 August 2021

Helpful information. Fortunate me I discovered your website by chance, and I am shocked why this twist of fate did not happened earlier! I bookmarked it.
---
Leave a comment