Canon 650/651, 670/671, 680/681 refillable ink tanks - How to refill


Refillable PGI-650, PGI-670, PGI-680, CLI-651, CLI-671 & CLI-681 ink tanks/cartridges are full (XL) capacity and transparent for even easier refilling.

Refilling Canon 651 refillable tank:
1) Remove rubber plug from Ink hole and yellow 'Pull' tag from the Air hole (first refill only).
Or insert ink tank into the ink outlet clip (subsequent refills) then remove the ink plug. Make sure the outlet is sealed first - before removing the plug.
2) Slowly fill the ink reservoir through the ink hole - using a syringe/needle combo.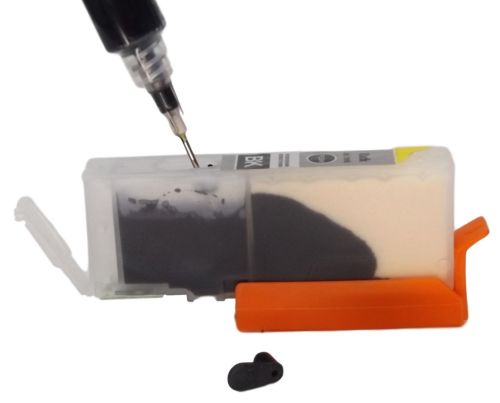 3) Keep adding more ink - as it transfers to the internal sponge. The sponge doesn't have to be completely full, but at least 50-60% fill is required for reliable operation. Fill the ink reservoir to within 5mm from top.
Note: If the sponge is not filling at all (or very slowly), check that the air hole is open properly and/or leave the ink tank sitting for few minutes to give the ink time to penetrate the sponge. If it's still not filling, you may have to vacuum fill the tank. Check the supplied refill instructions or contact us for more info.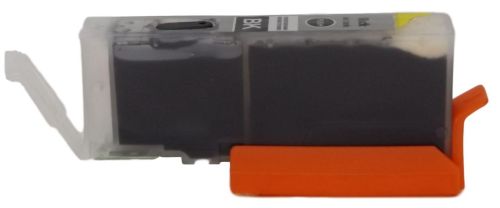 4) Plug the ink hole when the sponge is almost full. Leaving it open too long can result in overfilling of the sponge and the tank leaking.
5) Check the tank for leaks. Remove it from the outlet clip and place in upright position over something it can drip into. Few drops is fine, but if ink keeps dripping out, there is a problem. Don't install a leaking ink tank!
That's it. Told you it was easy...
Need more info? Contact us.